Delivering Seamless Experiences: Elevating UI/UX Design & Website Development for A-1 Courier
Overview
This project aims to revamp A-1 Courier's website, focusing on enhancing the user experience through a modern and intuitive UI/UX design. Our approach involves conducting comprehensive user research to understand their target audience's needs and preferences. We will create a visually striking design that aligns with A-1 Courier's brand identity, incorporating engaging graphics and typography. The website's content will be organized in a logical and intuitive manner, with clear call-to-action elements guiding users towards desired actions. Responsive design principles will ensure optimal functionality across devices, and a streamlined service showcase will effectively communicate the value proposition.
Key Features
Modern and Engaging Visual Design: Our skilled designers will create a visually stunning and contemporary design that aligns with A-1 Courier's brand identity.
Streamlined Service Showcase: A-1 Courier's range of services will be showcased in a concise and visually appealing manner, emphasizing the key features and benefits.
Online Booking and Tracking: We will integrate a user-friendly online booking system that allows customers to conveniently schedule and track their shipments.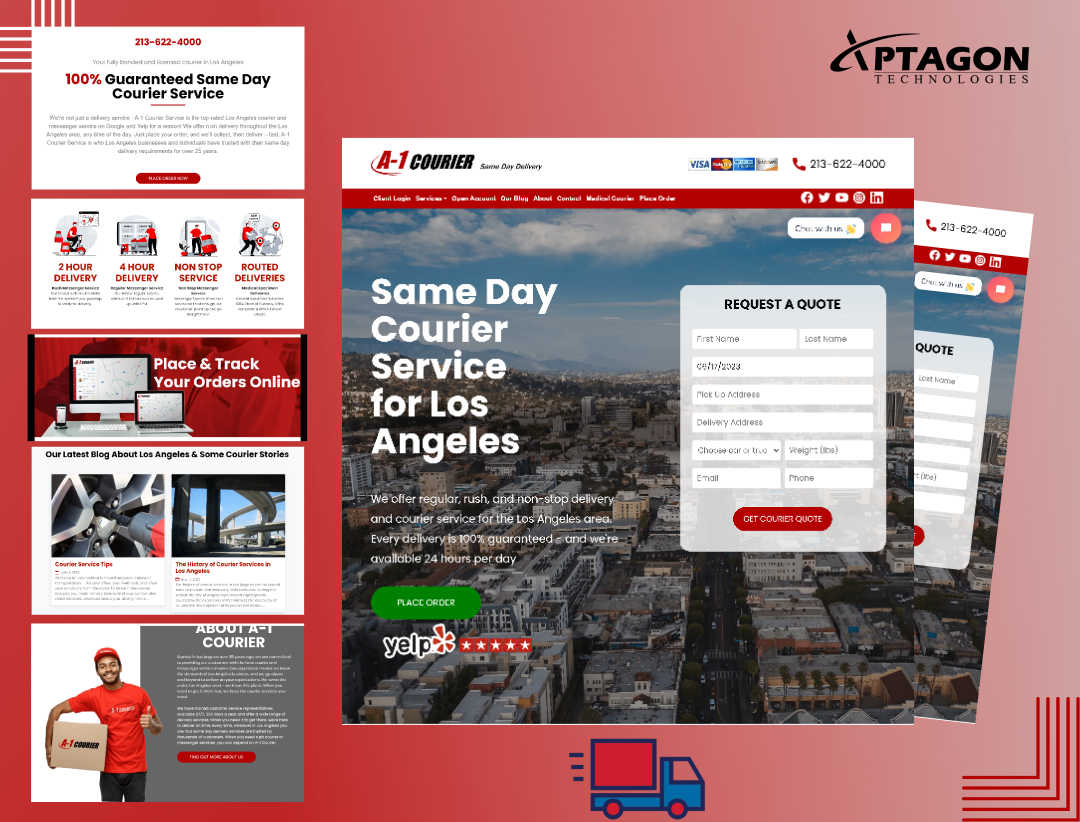 Our Approach
Aptagon Technologies will revamp A-1 Courier's website by adopting a user-centric design approach. We'll conduct in-depth user research to understand their target audience, creating an intuitive interface with engaging visuals. Our focus will be on seamless navigation, clear information architecture, and responsive design for optimal viewing across devices. We'll showcase A-1 Courier's services effectively, incorporating an online booking and tracking system to enhance customer satisfaction. Our objective is to deliver a modern, user-friendly website that showcases A-1 Courier's offerings and provides a seamless experience for their customers.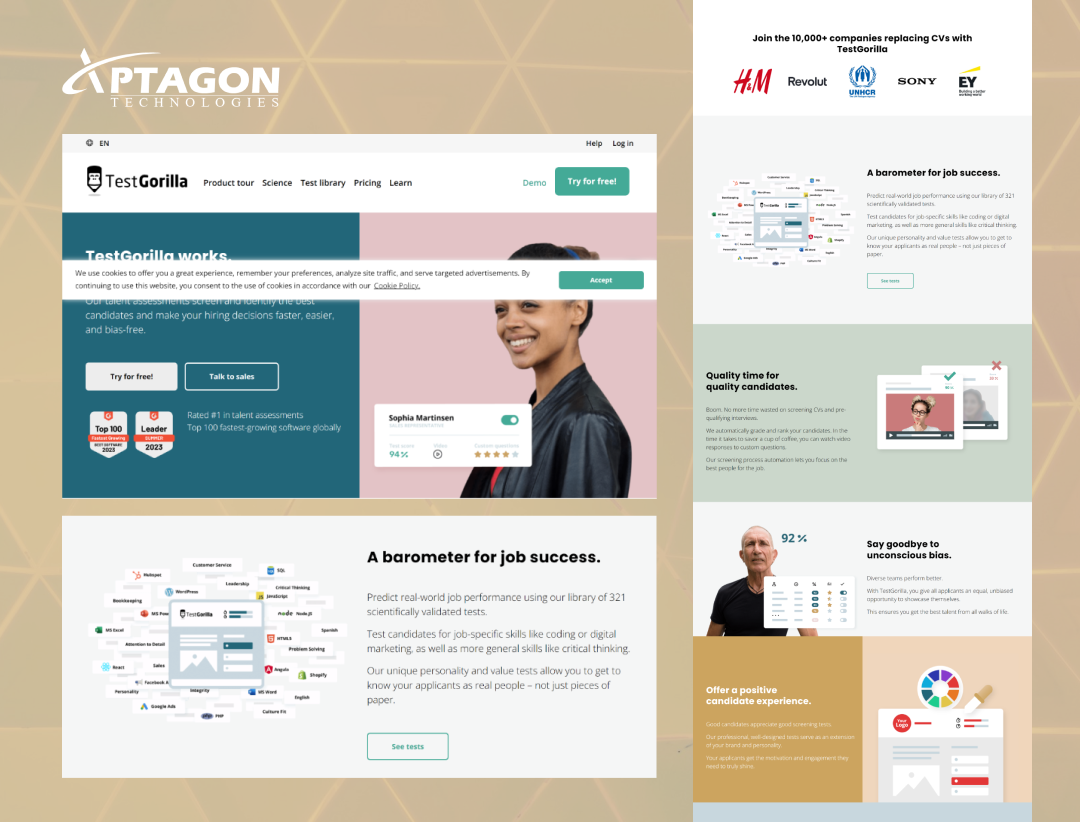 Test Gorilla's Digital Presence: UI/UX Design, Website, and Mobile App Development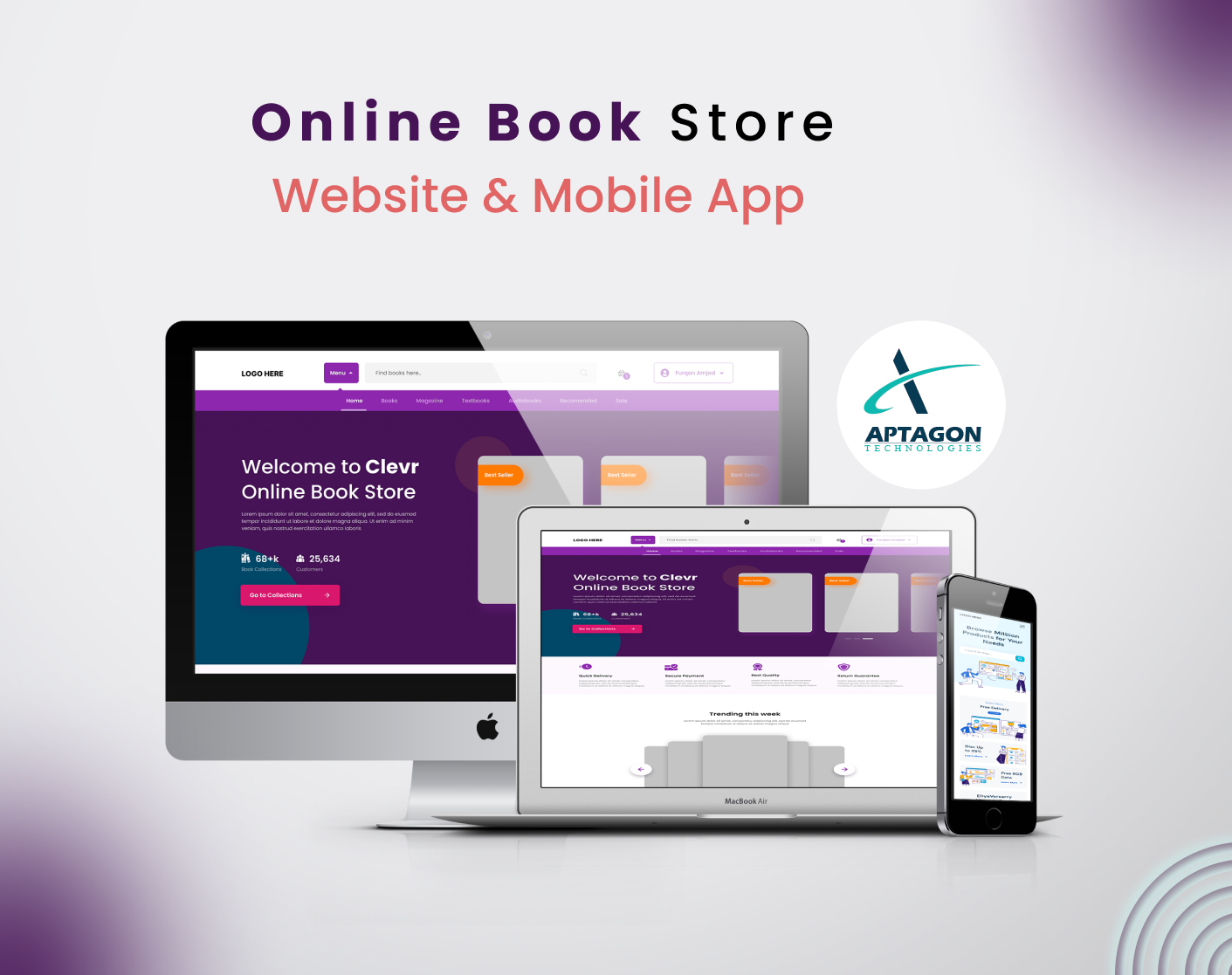 Clevr Book Store: Website & Mobile App Development for Seamless Online Shopping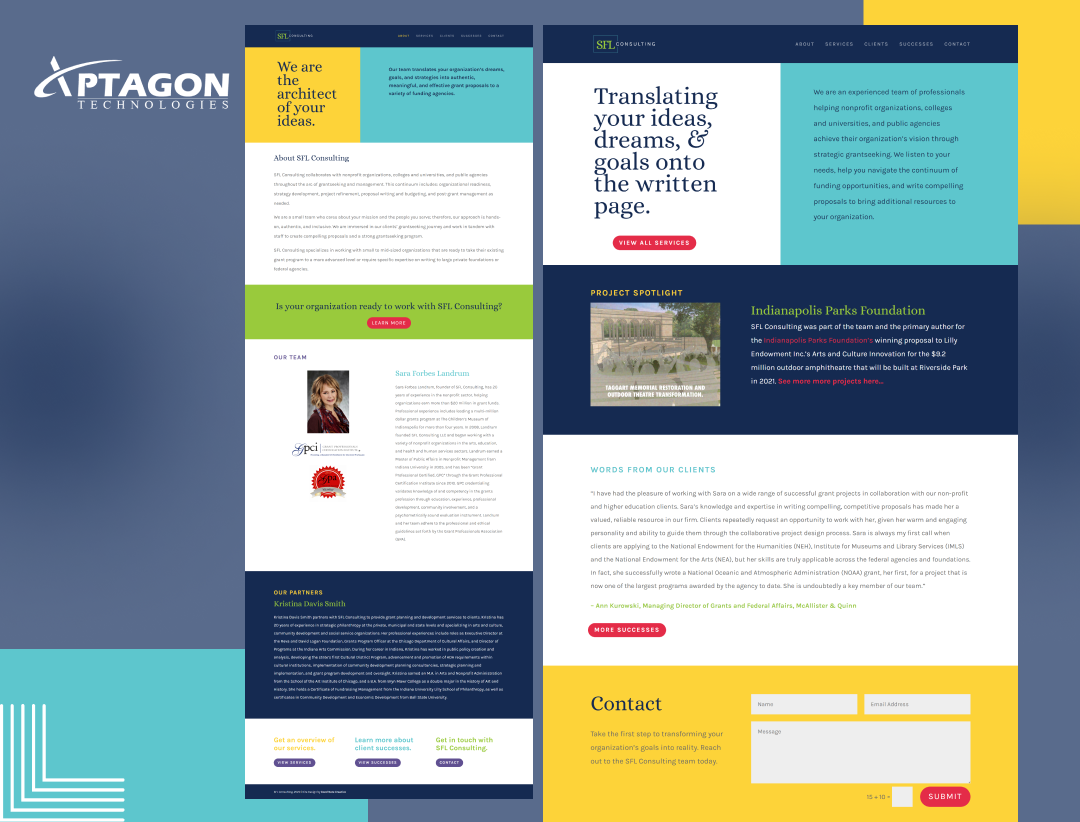 SFL Consulting: Empowering Online Presence through Website Development and SEO